Sally Stevens is a landscape painter residing in Boise, Idaho. She loves the beautiful state she lives in, and its surrounding nature inspires and feeds her art.
Sally paints in the impressionistic style, using light and shadow to capture the depth and beauty she sees in the natural world. Her paintings are an interpretation of her perspective: " I enjoy drawing the viewer into a scene as if they were walking into the work."
Sally is represented by Hat Ranch Gallery in Santa Fe. Follow her on Instagram @sally_stevens.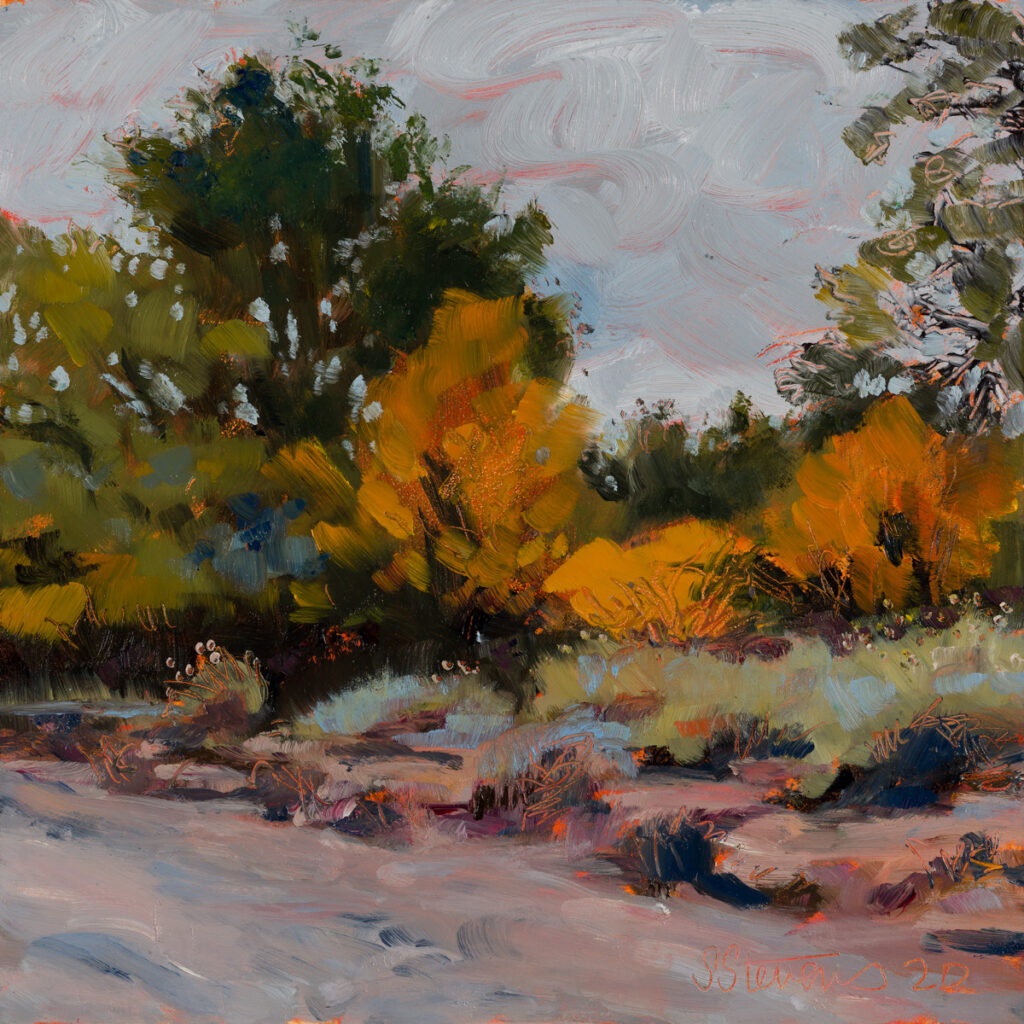 Dry Creek Bed
oil painting | 6×6″ | 2020
---
In 2020 the Pettitt Group purchased this original piece from the artist. Each year we expand our signature art collection with 12 new originals from local artists. As part of our annual supporting the arts initiative, we offer our clients a choice of limited-edition, framed prints as a gift at closing.