By living in a community with a vibrant culture, we are able to be the kind of place that lifts up those around us. Having a strong, vibrant arts community makes Boise a better place for everyone to live, work and give.
The Pettitt Group real estate team supports art in all forms. We believe that art creates community, which is why each month we choose a local non-profit organization to support.
We are excited to announce our support for the Boise Philharmonic in November 2018. We will give $100 per transaction to the Boise Phil this month, or a minimum of $1,000 (whichever is greater).
---
"The Boise Phil strives to deepen connections in our community through the performance and experience of live music at the highest level… offering energetic and enriching programs to families, students, seniors, and music lovers across our region…"
The Boise Philharmonic is more than just a group of world-class musicians performing concerts for our community. The Boise Philharmonic, also known as The Boise Phil, is driven to promote the accessibility of music and music education in the greater Boise community. They believe that music education encourages creativity and is a great compliment to traditional education. The Boise Phil's musicians are dedicated to the community, and strongly support the causes that the Boise Phil promotes.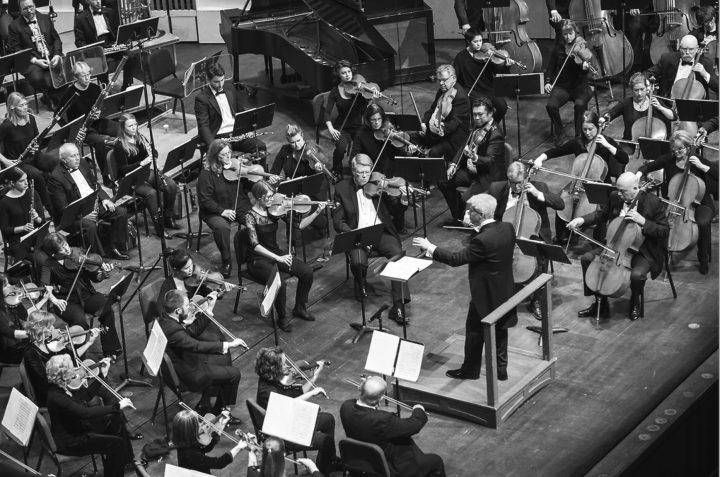 To achieve their goals, the Boise Phil has various programs aimed at advancing the accessibility of music, past the concert hall. Through their various youth programs, the Boise Phil and its musicians can reach students across the Treasure Valley. From their Children's Concert Series, a free concert which supplements Idaho curriculum standards, to their in-classroom programs, there are many ways that the Boise Phil musicians directly influence on students throughout our community. For in-depth training and coaching, high school students can audition for the Boise Philharmonic Youth Orchestra.
The Boise Phil also has programs directed to adult members of the community. The In Roads program brings musicians to venues that may not otherwise have access to such performances, such as assisted living facilities and refugee communities. This program helps ensure everyone in our community can enjoy the world class music from Boise Phil musicians. Pre and post-concert talks are also available for concert-goers to ask questions, have a discussion with musicians and learn more about the performance.
---
The Classical Series

THE SEA

November 10 & 11, 2018
Britten: Four Sea Interludes from Peter Grimes

Debussy: La mer

Elgar: Enigma Variations

The Pops Series

HOLIDAY POPS

December 7 & 8, 2018
NAMPA & BOISE

Our traditional celebration of the Holiday Season, featuring the full Boise Philharmonic and Master Chorale with special guest conductor Chelsea Tipton. Always a family favorite and always sold out.

Season Add-Ons

HANDEL'S MESSIAH

November 30, 2018
December 1, 2018
St. John's Cathedral, Boise

MENDELSSOHN + MORE

January 11 & 12, 2019
Prokofiev: Classical Symphony

Mendelssohn: Concerto for Violin in E minor
violin, Simone Porter

Sibelius: Symphony No. 5 in E-flat major

HOLLYWOOD HITS

March 30, 2019
BOISE ONLY

Your favorite music from classic films including James Bond, Raiders of the Lost Ark, Superman, Rocky, Ben-Hur, The Pink Panther, and more. All accompanied by film clips and videos projected above the orchestra!

SILENT MOVIES WITH ORCHESTRA

February 2, 2019
Egyptian Theatre, Boise

Classic silent movie favorites
Featuring Boise Phil Musicians and Ben Model, organ

VIENNESE MASTERS

February 15 & 16, 2019
Mozart: Overture from The Magic Flute

Schubert: Symphony No. 5 in B-flat major

Beethoven: Concerto for Piano No. 5 in E-flat major
Piano, Natasha Paremski
---
To learn more about the Boise Philharmonic, be sure to check out their website and social media (facebook, instagram, twitter, and youtube) for more information!
Boise Philharmonic | 208-344-7849| boisephil.org | 516 S 9th St, Boise, ID 83702
We are excited to continue to grow and serve and LOVE where we live! Learn more about our Community Giving program and see all the 2018 non profit organizations here.