By living in a community with a vibrant culture, we are able to be the kind of place that lifts up those around us. Having a strong, vibrant arts community makes Boise a better place for everyone to live, work and give.
The Pettitt Group real estate team supports art in all forms. We believe that art creates community, which is why each month we choose a local non-profit organization to support.
We are excited to announce our support for The Cabin Idaho in March 2018. We will give $100 per transaction to The Cabin this month, or a minimum of $1,000 (whichever is greater).
---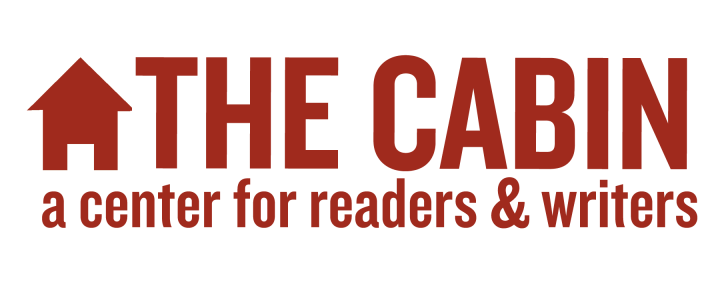 The Cabin is a Boise, Idaho literary arts organization. The Cabin forges community through the voices of all readers, writers and learners. The Cabin's workshops, readings, lectures, camps and other educational programs provoke creativity and experimentation, foster literary excellence, and inspire a love of reading and writing.
The Cabin believes that connecting with writers and their writing will make us all more empathetic by giving us access to feelings and experiences we couldn't possibly know if we didn't read or write. This means that spreading the joy and craft of reading and writing doesn't just create more readers and writers, but more thoughtful, understanding people.
---
Programs
READINGS & CONVERSATIONS, an annual lecture series that brings internationally-acclaimed, provocative, and inspiring writers to Boise
WRITERS IN THE SCHOOLS (WITS), a program that places professional writers in classrooms with 3rd-12th grade students
SUMMER WRITING CAMPS, literary adventures for young writers
WORKSHOPS, creative small-group classes led by published authors
GHOSTS & PROJECTORS, a reading series that pairs emerging, innovative, and experimental writers with writers from our community
WRITERS IN THE ATTIC (WITA), an annual publication contest and event for local writers
LITERARY ACTIVITIES such as book club meetings, readings by local authors, and other events that create conversation and community around literature.
---
Upcoming Events:
Friday, March 16th: Book Release Party for Kerri Webster's The Trailhead at The Cabin. 8:30 – 10 PM following the 7 PM reading at the Hemingway Center Gallery at Boise State University.
Thursday, March 22nd: Read, Write, Drink with Stewart O'Nan at The Cabin. 7 – 9 PM. $5 tickets available at thecabinidaho.org, or free for Cabin Members.
Friday, April 13th: Ghosts & Projectors Poetry Speakeasy at The Cabin. 7 – 10 PM. $5 tickets available at thecabinidaho.org.
Wednesday, April 25th: Readings & Conversations with Katherine Boo at the Egyptian Theatre. Doors at 6:30 PM, Lecture at 7:30 PM. $15-$20 Rush Tickets available at the Will Call table inside the theatre.
---
The public is welcome to join in on the fun. For more information on upcoming events or how to donate, please visit The Cabin's website or social media platforms (facebook, twitter, instagram).
The Cabin Idaho | 801 S. Capital Blvd, Boise, ID 83702 | info@thecabinidaho.org | 208-331-8000 | thecabinidaho.org
---
We are excited to continue to grow and serve and LOVE where we live! Learn more about our Community Giving program and see all the 2018 non profit organizations here.