Story Story Night is many things to its audiences, community, and the world. They stage events that electrify and illuminate our lives.

Filmed on a sound stage in Boise with host Jodi Eichelberger, catch this season of true storytelling live from anywhere. With featured storytellers intermixed with a story slam open to anyone in the audience – like the
Price is Right – come on down! Virtually, of course.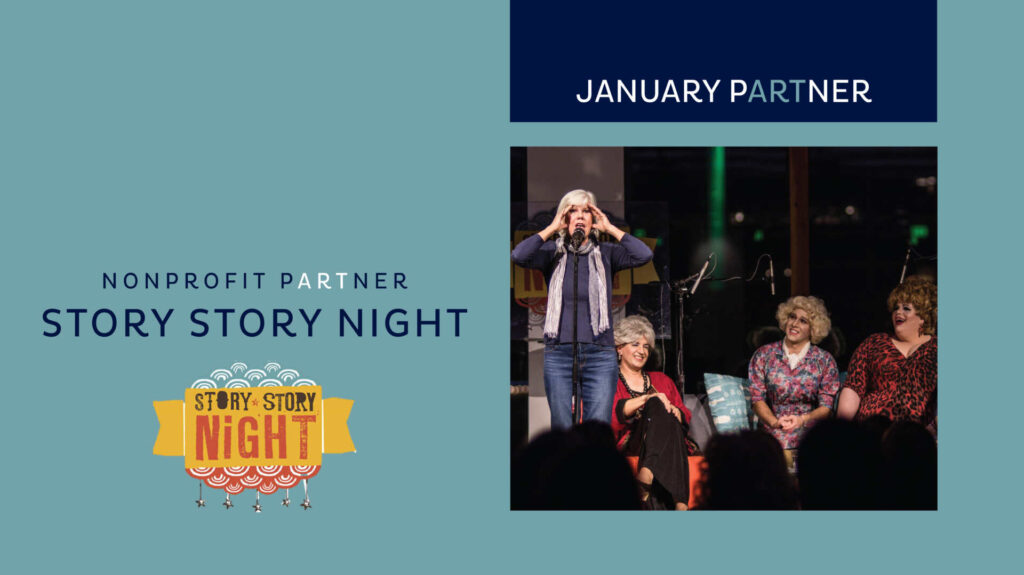 LIVE ONLINE – SPRING SCHEDULE
February 23rd, March 30th, April 27th
Get your tickets online.
---
The Pettitt Group is proud to support the Treasure Valley arts community. We believe they make Boise a better place for everyone to live, work, and give.

Each month we donate $1000 to a designated local nonprofit arts organization to support and encourage their local vision.