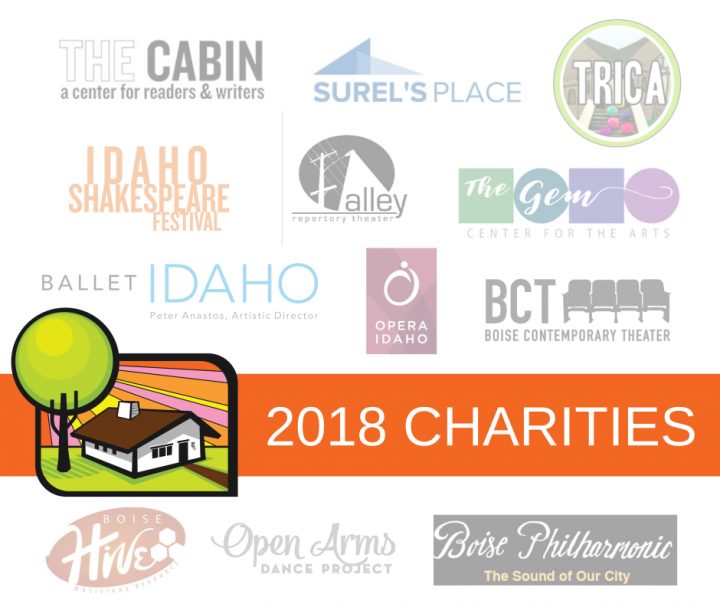 Personal Message from Andrea Pettitt:
In 2010 I worked as a solo agent and the real estate market was in a tailspin. Over half the homes I showed were short sales or bank owned properties. There were so many dreams that were lost during that time and as an agent it was an incredibly sad time.
One day I had an idea to make a donation at every closing to a local non profit organization. It was a way to add something good to what I was doing when most of my work involved hard times for someone. Since then, we've given $100 to a local non profit at every closing — in 2017 we were able to donate over $20,000!
We've noticed is that by living in a community with a vibrant culture, we are able to be the kind of place that lifts up those around us. Having a strong, vibrant arts community makes Boise a better place for everyone to live, work and give. The Pettitt Group supports art in all forms. We believe that art creates community. We are proud to be giving $100 per transaction, during the designated month, to these twelve local arts organizations in 2018. Each organization will receive a minimum of $1,000 from the Pettitt Group in 2018.
We are excited to continue to grow and serve and LOVE where we live!
---
2018 Community Giving Recipients
January: TRICA | Treasure Valley Institute for Children's Arts
February: Boise Contemporary Theater Lab
March: The Cabin
April: The Hive
May: Surel's Place
June: The Gem Center for the Arts
July: Open Arms Dance Project
August: Shakespeare Festival
September: Alley Repertory Theater
October: Opera Idaho
November: Boise Philharmonic
December: Ballet Idaho
Learn more about our Community Giving program and see all present and past donation recipients here.