By living in a community with a vibrant culture, we are able to be the kind of place that lifts up those around us. Having a strong, vibrant arts community makes Boise a better place for everyone to live, work and give.
The Pettitt Group real estate team supports art in all forms. We believe that art creates community, which is why each month we choose a local non-profit organization to support.
We are excited to announce our support for Ballet Idaho in December 2018. We will give $100 per transaction to Ballet Idaho this month, or a minimum of $1,000 (whichever is greater).
---
"to provide beautiful, expressive ballet that is inspirational to all communities in Idaho."
---
Featured Upcoming Performances
December 13 – 16, 2018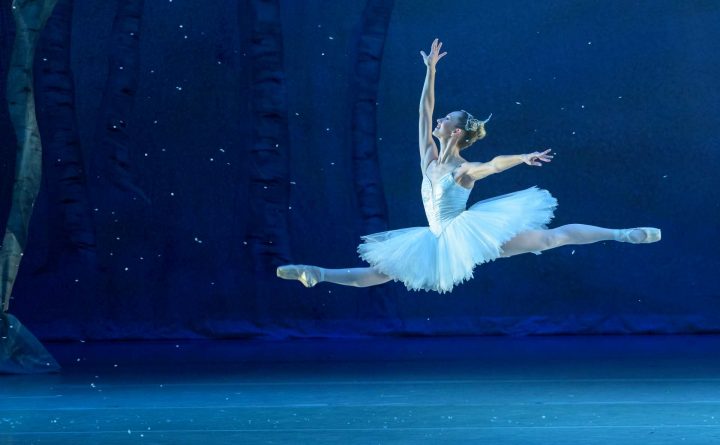 See this version of The Nutcracker for the last time before the unveiling of the new production in the 2019/20 season! Ballet Idaho continues the beloved holiday tradition of the timeless family classic, The Nutcracker, returning with live music by the Boise Philharmonic.
Join Ballet Idaho as they celebrate the season in glittering fashion – a joyful and elegant holiday party for the children, magical and playful mice, and the Nutcracker doll's transformation into the handsome prince, who guides Clara through a beautiful swirling snow scene to the land of the Sugar Plum Fairy. Over 100 children from the Ballet Idaho Academy will grace the stage with their professional company members for a larger than life, not to be missed production.
February 8 – 9., 2019
Velma V. Morrison Center for the Performing Arts

This program will feature work of some of the world's preeminent dance makers and new voices. This series includes choreography by George Balanchine, Alejandro Cerrudo, Craig Davidson, Penny Saunders, and a world premiere by Danielle Rowe.
Opening with George Balanchine's seminal work for five couples, Allegro Brillante is set to the rousing Tchaikovsky score for piano and orchestra. Balanchine himself shared this work contained, "Everything I know about classical ballet in thirteen minutes". This joyous and technically demanding work is a powerhouse of the Balanchine canon.
Penny Saunders lends a sweeping and intricate duet in Berceuse, set to Benjamin Godard's gorgeous piece of the same name. It explores the nuanced line between classical and contemporary, expressed through the relationships of the dancers to music and movement.
Australian Craig Davidson shows us where ballet is headed as we close the first half of the evening with his energetic and innovative Ambiguous Content. Davidson's choreography pushes dancers in both their precision and abandon, with movement that fully embodies this collection of classical and contemporary music
Ballet Idaho opens part two of the evening with Alejandro Cerrudo's Lickety-Split. Ballet Idaho is thrilled to work with Mr. Cerrudo, Hubbard Street' Dance Chicago's resident choreographer, on the landmark work that launched his choreographic career. This is a light-hearted, yet poignant work, set to the songs of folk singer Devandra Banhart, whose music is as touching and vulnerable as the dancers' subtle and evocative movements.
Lastly, Ballet Idaho has a new creation from Danielle Rowe. Drawing upon her performing experience in the world's preeminent Ballet and Contemporary companies, ranging from Australian Ballet to Netherlands Dance Theater, her work employs a simplicity and emotional honesty that is both captivating and personal.
---
To learn more about Ballet Idaho, be sure to check out their website and social media (facebook, instagram, twitter, and youtube) for more information!
Ballet Idaho | 208-343-0556 | balletidaho.org | 501 S 8th Street Boise, ID 83702
We are excited to continue to grow and serve and LOVE where we live! Learn more about our Community Giving program and see all the 2018 non profit organizations here.