We are pleased to highlight the work of William D. Lewis, our March 2020 artist of the month.
William Lewis studied at Parsons School of Design, Hunter College, and NYU. His paintings were on display for three Idaho Triennial exhibitions at the Boise Art Museum (earning merit awards twice), and some are permanently installed in the Boise Public Library's Hillcrest branch.
Lewis' work has been exhibited at the Sun Valley Center for the Arts' Making Camp, and at MING Studios in Boise. He also received the 2011 Fellowship award from the Idaho Commission on the Arts.
You can follow him on Instagram @wmdlewis, on his Facebook page, Bill Lewis, and on his website.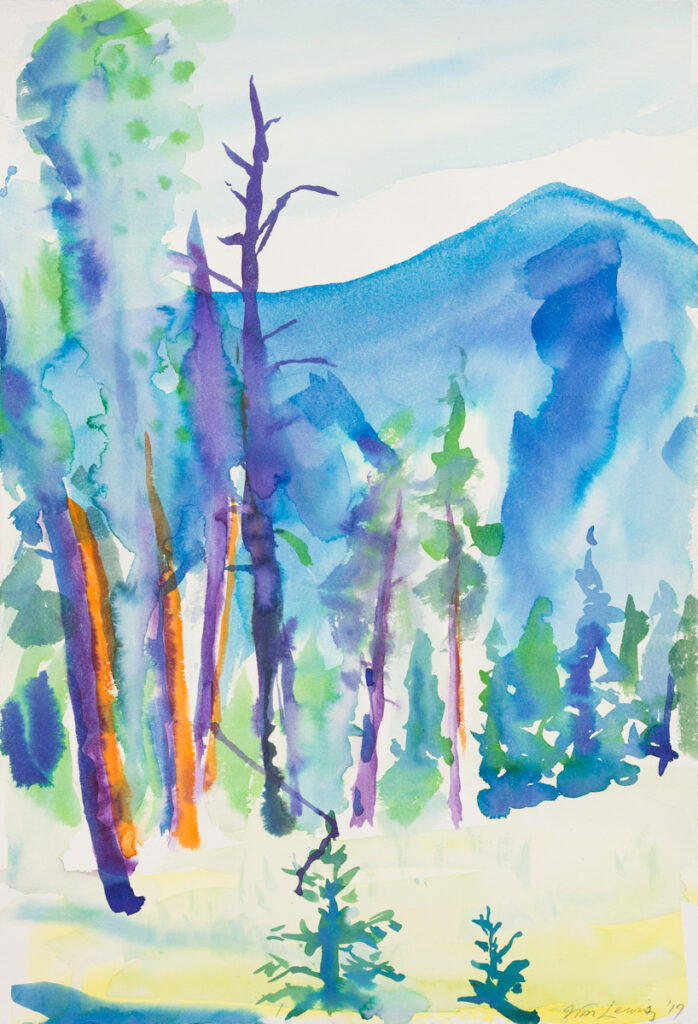 ---
In 2019 the Pettitt Group purchased this original piece for our ongoing art collection. As part of our annual Supporting the Arts initiative, we offer our clients a choice of limited-edition, framed prints as a closing gifts.
Bid online for one of the 2020 originals between November 10-24, 2020. Proceeds benefit Story Story Night.