Each month, the Boise Regional Realtors releases stats for all areas of Ada County. Since last summer, the rising prices and decreasing number of listings throughout the Treasure Valley have been both revealing and fascinating.
To say that we are experiencing a "strong seller market" is an understatement! According to October statistics, the median days on market is 20 days and the median list price is up nearly 15% since last year.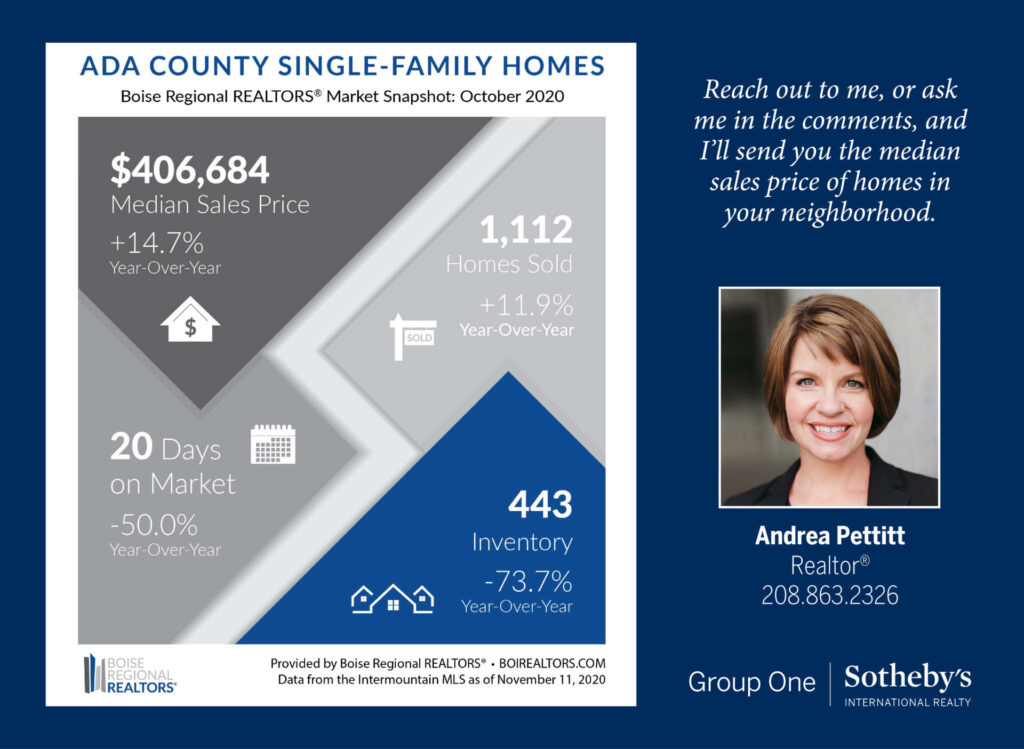 In a traditional, steady, market, home owners can count on 3% annual appreciation in Ada County. Using one of our favorite neighborhoods as an example, let's look at what has happened on the Bench (area 400 in real estate terms) over the past year.
---
The Bench is considered an older part of Boise, convenient to downtown, where the occasional new construction is mostly made up of multiple row homes built where one smaller house once stood. The neighborhood is loosely bound by I-84 to the east, Federal Way to the south, Cole Road to the north and Ustick Road to the west. Several years ago, if buyers were looking for quiet, walkable areas, full of charm and a strong sense of community, the Bench was a great alternative to its more expensive neighbor, the North End
In 2019 the median price for a Bench home was $295,000. By the end of last month the median price for an existing home had risen to $310,000 — almost an 11% increase.
---
As of today, there are only 252 single family homes for sale in Ada County that are move-in ready (not under construction or to-be-built). 49 of those homes are under $407,000, which is about the median price of homes in Ada County at the end of October.
Are you ready to cash in on your home? We feel pretty confident that we can get your home sold quickly and for the right price! The Pettitt Group's average days on market is 7, and our listings continue to receive multiple offers, selling for more than list price. Contact us for a complimentary market analysis of your home! We can help you buy AND sell in any market.