Each year the Pettitt Group chooses 12 nonprofit arts organizations to support. We donate $1,000 to one of the groups every month during the year.
With the onset of the COVID-19 pandemic, more of our "performance" organizations are transitioning to online, interactive programs. And, sadly, not all of them have been able to continue their public programs in this forum.
Here is a July calendar of events that are scheduled to take place. We are excited that these organizations can share their collective missions with our community despite necessary social distancing. (Disclaimer: DO confirm that dates and locations haven't been further affected.)
Click the links below to the calendar to find out more about the events.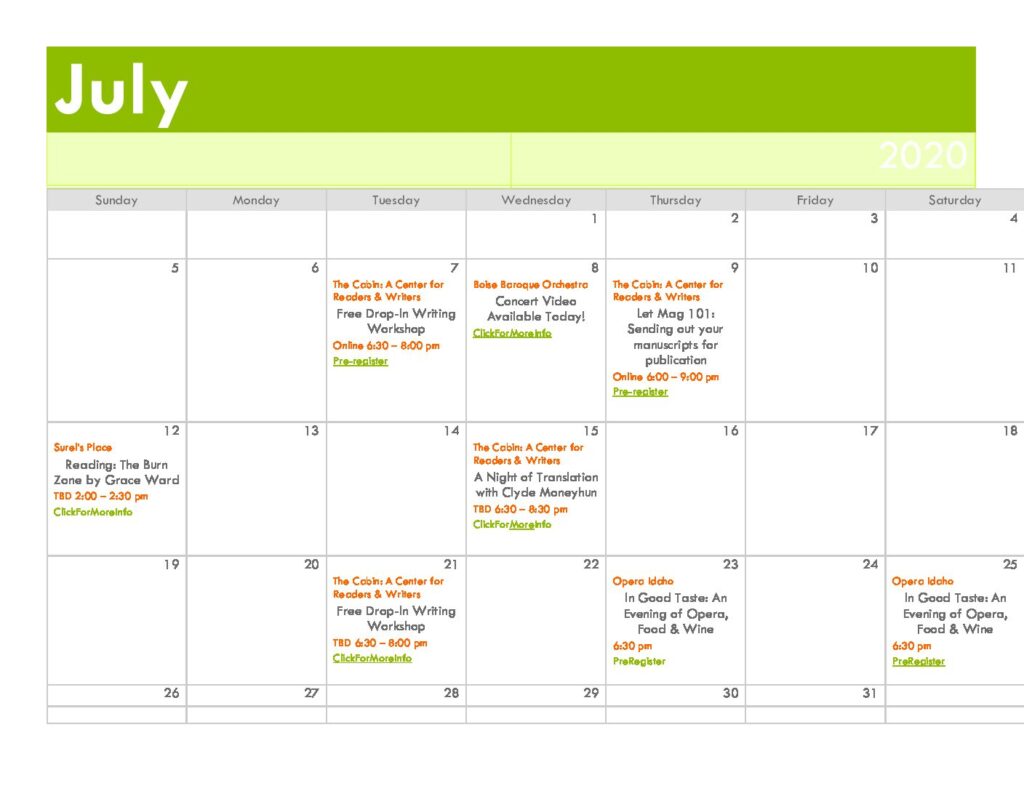 ---