We are pleased to highlight the work of Rick Friesen, our June 2020 artist of the month.
Rick works within all media, specifically oil painting, to depict some of Boise's favorite landmarks. He also designs public art, including utility hole covers on Broad Street, a bus stop at Vista/Overland and a mural for the pollinator exhibit at the MK Nature Center.
Rick also teaches painting and the art of enameling at Fort Boise Community Center. To learn more about Rick's art, follow him on Instagram @rick_friesen, or visit his page, Rick Friesen, on Facebook.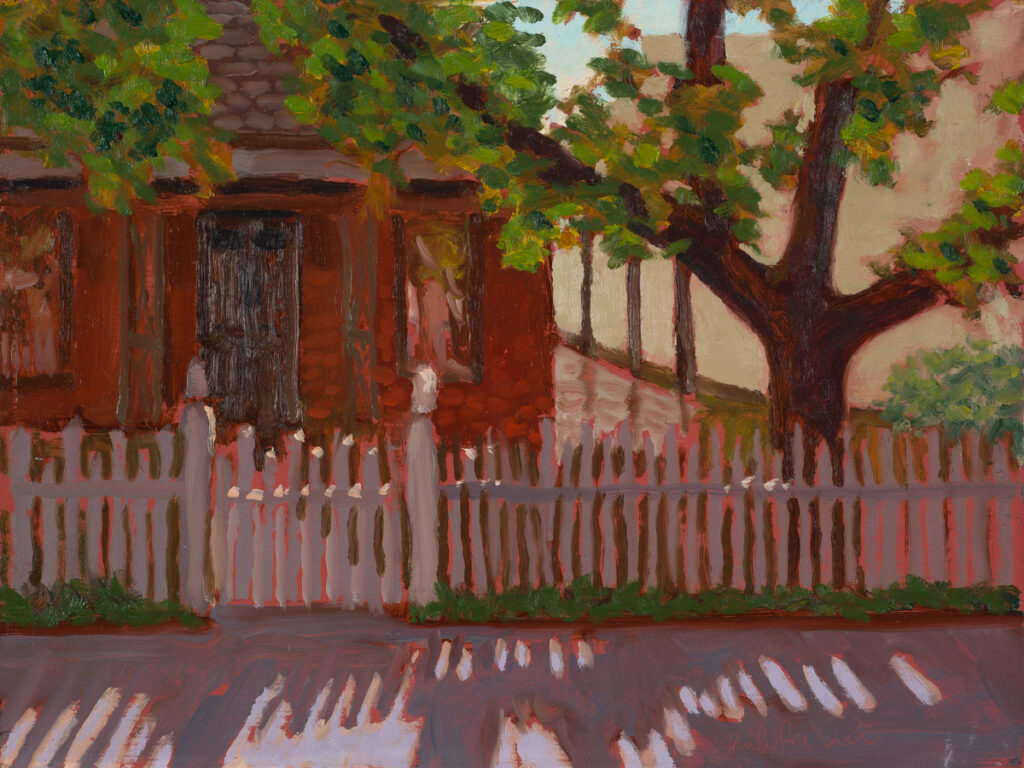 ---
In 2019 the Pettitt Group purchased this original piece for our ongoing art collection. As part of our annual Supporting the Arts initiative, we offer our clients a choice of limited-edition, framed prints as a closing gifts.
Bid online for one of the 2020 originals between November 10-24, 2020. Proceeds benefit Story Story Night.